NutriSelect products are treats and canned products for your pets. All products are without animal by-products. Animal by-products are considered by leading specialists as harmful to animals as they may contain ingredients of very poor quality. Plus, NutriSelect products are made from different proteins, such as lamb, chicken and fish for your dog. For cats, we have recipes made of chicken and fish.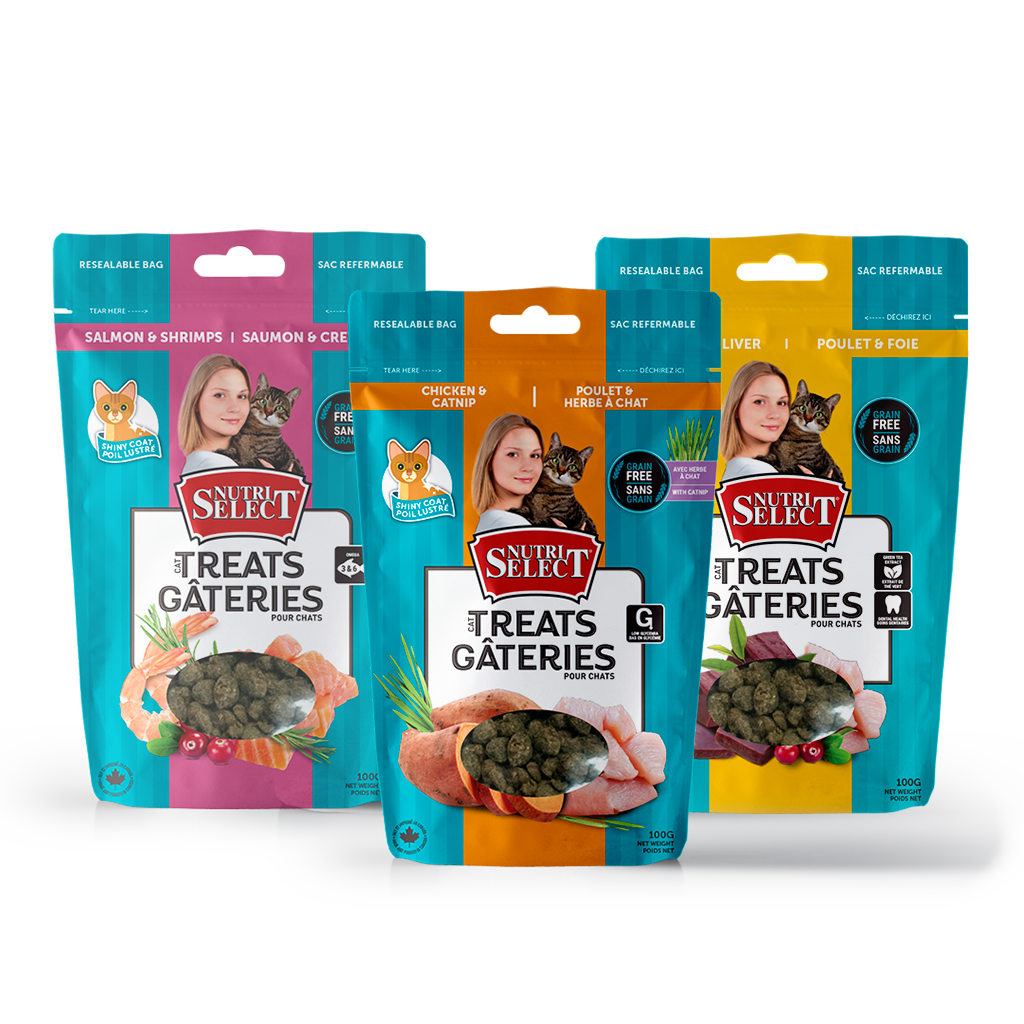 Our Nutriselect products contain high quality ingredients and are a good food supplement for your pet. With a high concentration of omega 3 and 6, your pet will have a thick, shiny and healthy coat. Treating your pet has never been so healthy and simple!
Want more information about our products?
Click on the images below to download the PDF version!